You could waste a fortune and years of struggling to grow your business, or.
Spend A Full Day With Me On YOUR Marketing
And I'll map out your smartest, fastest and most affordable marketing path
So you can make more, do more, have more and give more!
This is the room where we'll be in complete lockdown
immersion mapping out your ultimate marketing plan

Why not work in luxury style? In one full day we'll create
your dynamic marketing plan to suit your ideal lifestyle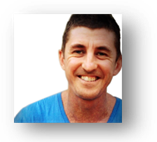 From: Bret Thomson
Author, Speaker, Coach, Marketing / Conversion
Strategist and one of Australia's Highest Paid,
In-Demand Copywriters
Thursday 11:35am
At a Café in Broadbeach, Gold Coast
I hope you've got broad shoulders…
…Cos there's a few things I want to personally talk to you about…
I wanna give you some feedback about your website…
There are some smarter things you can do to catch more leads and sales from your site.
Also, there's something else I want to know…
I'm keen to find out exactly what kind of lifestyle you want in the next 12months…
Plus, how much you want to earn this financial year… and more importantly… how much you want to keep.
And another thing… I wanna hear what you're prepared to do to make it happen.
AM I being a bit forward? Relax, there's good reason I'm asking you this…
I need to know this so I can
map out your ultimate marketing plan.
You see, I've just written and consulted on a string of back-to-back winning promotions that have pulled in over $3-million of extra profits for my clients…
Yes… extra profits… over and above what their target was.
All in the matter of about 8 weeks – from start to finish.
Not only that, but the eloquent strategies I mapped out for them probably SAVED them, to the tune of, $800,000 on what would've been wasted marketing dollars…
…and over 6-months of lost time.
Instead, they're now basking in unexpected profits they'd never dreamed of…
Another client had a personal income goal to make around the $450K per year mark.
He had a rough plan to start running workshops. To do that he had to build up his name and brand.
His plan was to create a bunch of products over time, try to sell them online, punch out daily content to drive SEO, travel to different cities to run mini workshops, blast out press releases, drown himself in social media, the whole gamut.
…All for $450K and "apparently" a better lifestyle…
Could he have done it? Yep. Eventually.
But I showed him an easier way…
All he had to do to reach his income and lifestyle goal was to simply target 6 or 7 more high-end clients.
Done and dusted. Game over.
… In less time… less effort… less costs… and he'd still have gaping white spaces left in his diary to work his "Grand-Plan" in the background…
…Without the financial stress of having to "make it work"
Hint:
I showed him the difference between ego and intelligence…
… And the consequence of what can happen when you let the wrong one steer your ship.
A similar thing happened this week with another client.
Sharp dude… Big income earner… Was weeks away from investing his efforts significantly into a market he was passionate about.
He wanted to build up his own personal brand – and offer something he knew the market "needed".
Red flag.
Note: People hardly buy what they "need" – yet happily buy what they "want".
He was attempting to enter an overcrowded market and sell what us marketers call the "warm and fuzzy".
… The intangible soft product of selling "good-feelings" – and NOT a hard product with a specific measurable outcome…
Have you heard the saying, "Follow your passion and the money will come"?
What a crock.
Maybe 1% will crack it,
but they are rare exceptions
Following your passion will give you energy, excitement, zest and purpose, all good things, but…
… Without proper marketing… You'll join the trash heap of stone-broke dreamers who lacked a solid marketing plan.
Yes, dreamers (like us) make the world go around… but behind 99% of successful businesses is an intelligent plan.
So yeah… easily saved him boatloads on that one… and the new direction we mapped out will be like fishing in a barrel with dynamite.
And sure, he can still follow his passion, but more for purpose not profit.
Notice how the magic isn't always in the copywriting?
Great copywriting will carry a promotion to dizzy heights,
as long as it's the right strategy in the right market.
Reminds me of the time I was working with these corporate dudes… They asked me to work on a campaign that they estimated would make em $500K in 4-weeks.
To their credit, they had the right message (pretty much)… but in an instant I devised a smarter strategy.
Took some convincing from me to scrap their strategy and run with mine, but lucky for them, they agreed.
Instead of making $500K in 4 weeks – I pulled in a staggering $1.6million in two weeks.
Let's change gears…
The catalyst behind these back-to-back winners
really comes down to the BIG IDEA.
It helps if the idea both scares and excites you at the same time.
Good indicator.
Then it's about pulling in the right team to implement the idea with perfection — and keeping track of the progress.
We've got it down packed and I want to do the same for you and your business…
For this to happen, you and I will need a full day together
How it will work is…
You'll have to tell me what your current business and marketing plan is.
Look, if it's hazy and unclear… no problem… that's when I step in with fresh eyes and layout a step-by-step, join-the-dots blueprint strategy for you to follow.
I also wanna dig deep and find out why some of your previous efforts have fallen butter-side down, if you know what I mean…
Hey, it happens to us all, but it's nothing a good mentor can't fix – and that's what I wanna do for you.
Something else I'll do is get you to throw all your cards on the table… all your ideas, concepts, possibilities, options, opportunities, you name it, the works…
… Lay em all out in front of me… and here's what I'll do.
I'll tell you EXACTLY what direction is the best for you right now… and why!
Wait a sec… Do you know how valuable that is?
I doubt it, but I'll give you a hint anyway…
The value has very little to do with how much income you'll make.
The REAL value is this… How much time and money I'll SAVE you.
The wrong decision will COST you more
than you'll ever make
Too much good-money is wasted on bad marketing.
And too many months, years and health are sacrificed on the wrong strategies.
Ah, geeez I hope that one sunk in…
So you're probably wondering how and when can we get together for this, right?
First up… this is NOT a mastermind session.
Great concept, but in most of those gigs, you'll only get around 30mins to talk about YOUR business and that's it.
The rest of your investment is spent on listening to other business owners get their problems solved.
Valuable, yes, but not specific.
That's not what this is about.
I want us to spend a FULL DAY with you
100% focused on your business – and nothing else
We won't finish until we've mapped out your exciting action plan with pinpoint precision of how to roll it out.
Lord knows you've been knocking on the door of success long enough and worked so damn hard already… but… never fully reached it yet.
That's gotta change.
You see… people like us… we need concentrated focus, vision and planning… not sporadic light-bulb moments and short bursts of inspiration.
Immersion. Very powerful.
Enough start-n-stop spluttering to the finish line.
Lets take a deep breath… spend a full day together… and gracefully take this baby home.
Do it once and do it right.
Yes, the cost is significant.
So it should be.
Let's be real, anything worthwhile and of REAL VALUE is reassuringly expensive.
You and other smart business owners already know this…
So let's talk about price.
In the next few months I'll be pricing this Full-Day one-on-one marketing immersion session at $12,500 for the day.
(Well, it's more like 3-4 days for me as I'll be reviewing your entire marketing collateral before we start, plus critiquing new copy that comes from our day, then plenty of Skype-time to make sure our plan comes to fruition)
Whatever the case, ask any business owner this…
"Would you invest $12,500 if you knew it would make you over 10 x R.O.I …  Plus in addition, save you $100,000 and six months of effort by following a smarter marketing plan?"
Okay, loaded question, I know.
The answer is as obvious as a celebrity nose job, but…
Here's your first good news…
You won't be paying $12,500.
If I decide to take you on for this exclusive full immersion day, then here's what will happen.
For reasons I'll explain shortly, I'm giving you an instant 30% saving, making it a discounted $8,500.
But let me tell ya…
If you're only selling one $17 ebook, then no, this is probably not for you.
If your business is not already turning over $100K, then you've got some serious convincing to do if you want me to say yes…
Why? Cos I need to be sure you've still got some cream to invest in implementing the marketing, running ads, buying traffic and whatever else is needed.
And besides…
I don't wanna be a financial life-raft for anyone.
Here's where it's suited…
For a business owner, selling a product or service around the $500 mark or more, then this will be a no-brainer… as it's what… only an extra 20 sales to cover it? … ppftt… easy.
$1000 product? Only 9 sales and you're laughing.
A copywriter who wants to crack into bigger and better higher paying clients…
Shut the gate… that's only one decent sales letter… I'll give you enough ideas to last you for several lifetimes.
A consultant or coach wanting to target top-end clients… Easy… There's a fast moving gravy train waiting for you… and ready for us to hijack, let me tell ya…
A service or trade business… Ha, you'll think you didn't have a competitor in a 100mile radius once we get started.
Retail or hospitality… get some sleep before we meet because by lunch time your head will be spinning with useable ideas that'll annihilate your competitors.
Wanna run seminars or events? … Well lucky you… I just did some calculations, and for the last 8 years,
My sales copy and ideas have motivated over half-a-million people
to get up off their couch, jump in their car or catch a plane
and turn up to a seminar!
Making my clients well over $150 Million!
I could go on…
Your second dose of good news is this…
You'll have open access to my entire marketing swipe file of every successful promotion, sales letter, advertisement, video script, template, email sequences, the works.
A goldmine resource that's made hundreds of millions of dollars
of NEW sales across dozens of different industries…
Plus, after our day, if you need them, you'll have access to my entire team of top-gun copywriters, graphic artists, video professionals, web master, SEO and Adwords team… all at a heavily discounted rate.
And finally, you'll have access to every single product and seminar training I've done, for you or your staff to watch, read, learn and implement into your business.
Last thought…
Remember I promised to tell you why I'm giving you such a massive discount? Well, here's why…
The main reason is a tad selfish on my part, but it's swayed in your favour… big time.
Truth is, I'm looking for my next case study
I plan to showcase the rapid success you get from our immersion day… and proudly hang it up on display next to my other honourable and legendary accolades.
Maybe along side my testimonial from superstar copywriting legend, Ted Nicholas… or the one from marketing genius Joe Vitalie (from the hit movie The Secret)…
Or maybe amongst the other multi-millionaire marketing legends who've paid big bucks for my skills… like…
Mal Emery, Sean Roach, Pat Mesiti, Andrew and Daryl Grant, Matt and Amanda Clarkson, Jamie McIntyre, John Giaan, Darren Stephens, Pete Godfrey, Matt and Liz Raad, and too many more to mention here…
Either way, you'll be in good company.
So the $4,000 discount is a blatant incentive for you to
act fast before I jack it up to the $12,500 price.
Only $8,500 for a full blown marketing plan that's built on actual results and not theory,,, well, that's a laughable investment compared to the returns you'll make.
Don't whinge – "Pay Once Cry Once" – You'll be glad you did…
And yes, I'll be equally driven and motivated to get you results.
In fact, during your one-on-one full immersion day, I'll be 100% zoned in and wired to make sure my ideas will work, hands down, no questions asked.
I can see the headlines for your testimonial now…
"They all laughed when I paid Bret Thomson $8,500 for a full marketing immersion day… but when I banked my first $100,000…"
Yep. It can happen fast.
But it's a two-way street, so I'll be on your back making sure my ideas get implemented correctly and fast.
I mean come on… it's my reputation on the line here too… so be prepared for my hard-nosed-drill-sergeant follow-ups, capish?
Okay, so what else do you need to know?
Oh, that's right… You need to make your way to the Gold Coast.
If you're from outta town, I'll organise a limo driver to pick you up from the airport (no cost to you).
You'll be taken to the luxury Hilton hotel where we've got
a suite booked for the brainstorming to begin.
Other details, like what I need you to send me before we meet, and what to bring, blah, blah, look, that can be explained over our Skype meeting.
To be fair, I should prepare you for something…
Truth is, I don't take on everyone.
It'll take me all of about 20mins to work out if you'll be a good candidate for this or not.
There are a few boxes you'll have to tick first which I'll let you know about when you enquire.
All you have to do is enter your details below and we'll respond with a few qualifying questions before we take you to the next step.
Enter your details below and I'll look forward to chatting soon…
Think big. Be different.
Bret Thomson
P.S. Yes, you can bring your partner, manager, or whoever else plays a key role in your business, but… and this is important… it will help if they (and you) have read my book Client Rush so we don't waste time over explaining some of the basic marketing principles I'll be sharing with you.