When

NEVER

To Use A Copywriter
I just knocked back a quick $3,000.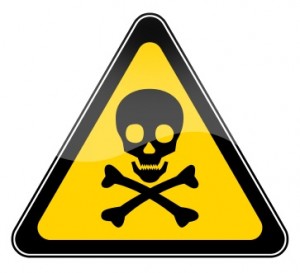 I'll tell you why.
Firstly, she was a lovely lady.
No… not because she was happy to pour some moolah into my bank account.
Had nothing to do with it…
Just one of those deserving souls trying to crack it in this unforgiving (sometimes ruthless) Internet marketing world
There's a good lesson here, so pull up a chair.
She'd recently dropped another $5K into her project – for a big fat ZERO return. Small for some – but painful for most, would you agree? Anyway…
I checked out her copy and sure enough, it needed a thorough overhaul. That's why she came to me.
My A-team and I could've whipped it up to perfection – no probs – but I canned it for 3 reasons.
1) It was her last $3,000
Folks, that's what we call "scared money" – wrong energy. You don't wanna be someone's life raft.
2) She had no list
Well, a tiny (very tiny) list that she hadn't contacted for months – so pretty much no list. Meaning, she needed some heavy marketing muscle. Which brings me to point 3…
3) No funds for marketing
No use having a killer sales page if you've got no resources to get it seen by your target market. She needed a marketing solution – not a better sales page.
And because I actually care about my people…
I gave her this advice on how to get clients fast (on a shoestring budget).
Instead of spending time looking for clients or customers – spend that energy on finding "Joint Venture (JV) Partners" who have a list of hungry prospects in your niche.
Offer the JV a percentage split of profit if they send out an email promoting your product or service. But if your sales page sucks, then try this…
Offer to do a webinar or teleseminar to the JV's list – give massive value – then make your offer at the end.
That way, you'll build instant trust and rapport that'll carry the sale… despite what your page looks like.
Cost to do this: ZERO
Potential results: Instant sales and leads
If she does this – she'll make it – I know she will
I told her to do this, get a bunch of sales, then come back and see us – so we can crank her conversions even higher.
Think big. Be different.
Bret Thomson
P.S. Of course, if you want to crank up your own sales letter in warp speed time… by yourself… just follow this link to my famous 7-hour sales letter system (Check it out)
Then ALL your marketing efforts will come back to you tenfold…
Was this helpful? Let us know in the comment section below… or share the love 😉
Get your regular dose of raw, entertaining and informative insights on marketing and copywriting, straight to your inbox for FREE!